SANDRA TIRRE




´awakending aphrodite`



artspring berlin

5.+6.6. 2021
groupshow `fellows`
Painting
Aphrodite aka pregnant goddess
Acrylic on Canvas
140 x 180
Installation
Painters Floor PVC 230 x 200 cm, bed sheets,
matrace, bedcover, pillow, shamanic rattles,
gesso, acrylics, sponge, bowl, brush, candles,
bottles, chair, lamp, vase
Object No. 2
shirt s, acrylics
Oktober 1860
"Der Regen war gekommen, der Regen war vorübergezogen, und die Sonne hatte von neuem den Thron bestiegen wie ein absoluter König, der, auf eine Woche verjagt von den Untertanen, die auf die Barrikaden gegangen waren, nun wieder regiert - zornmütig, aber durch einschränkende Gesetze gezügelt. Die Wärme tat wohl, ohne zu brennen, das Licht war mächtig, aber es ließ die Farben am Leben, und aus der Erde kamen wieder Klee und vorsichtige Büschel von Minthe zum Vorschein, und auf den misstrauischen Gesichtern dämmerte die Hoffnung."
Guiseppe Tomasi Di Lampedusa
Der Leopard, 1961 Berlin
Aphrodite`Open Studio` 2019, Berlin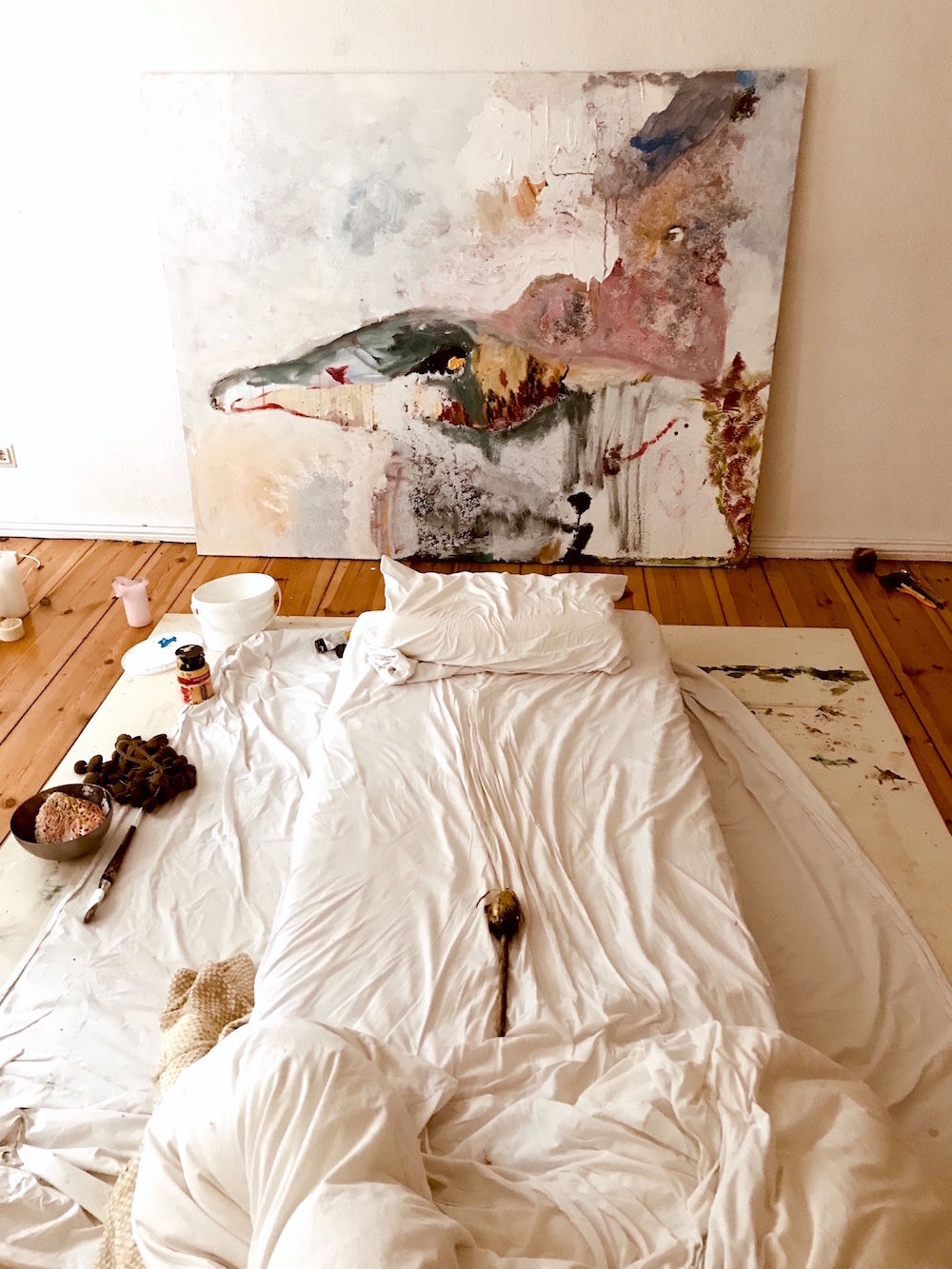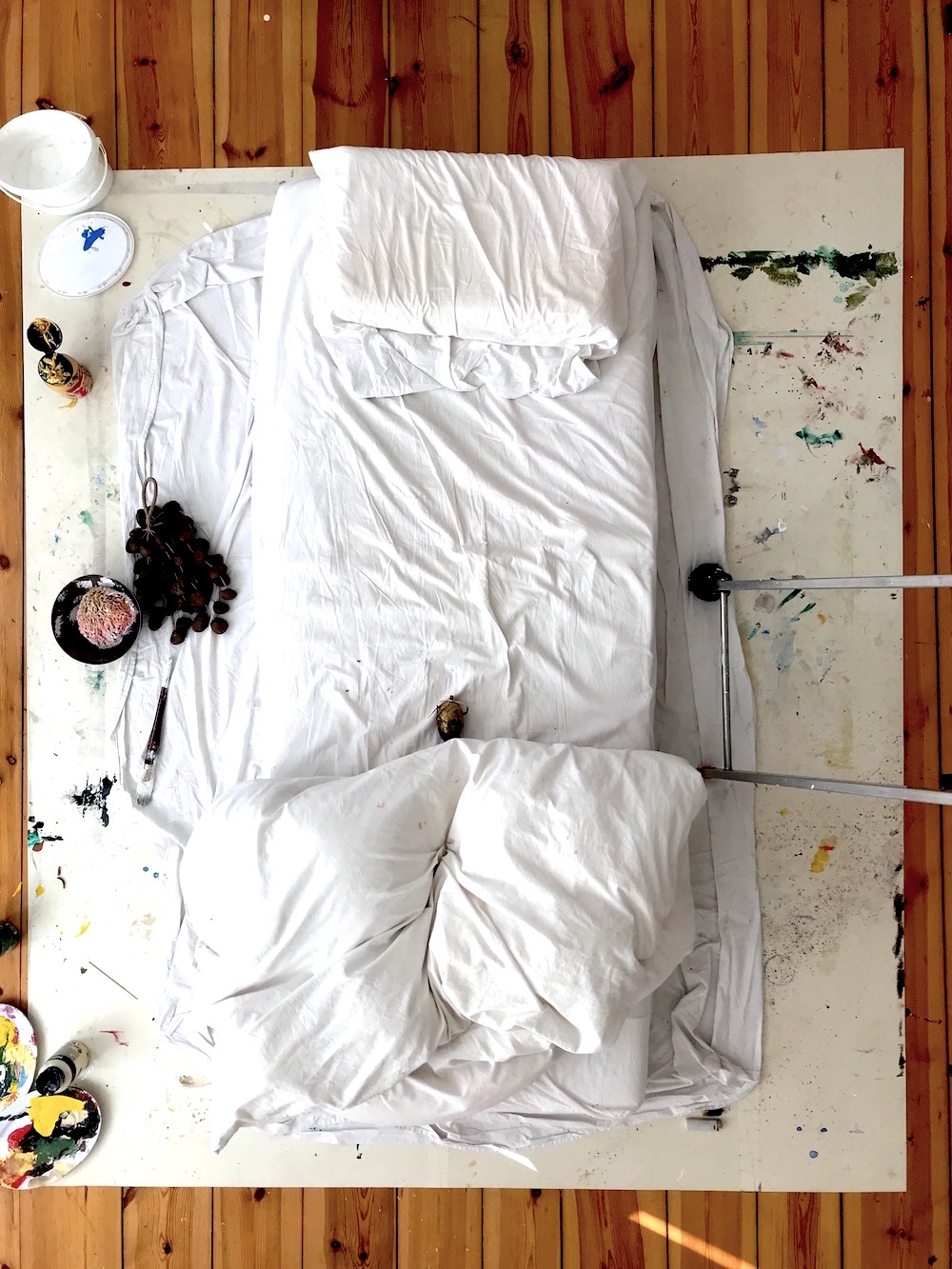 This work is based on a nude painting of a pregnant friend who carried the essence of life and beauty.